Editing
EVERY WRITER NEEDS AN EDITOR
Whether you are a seasoned author or are writing for the first time, Memory Works Publishing can help you get your manuscript into print.
Editors have the ability to catch organizational problems, style problems, as well as typographical errors. We provide substantive editing, line editing, copy-editing and proofreading services, always paying special attention to your unique voice and style.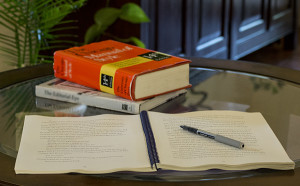 While there is considerable overlap between the various forms of editing, here are the basics:
SUBSTANTIVE EDITING focuses on plot structure, logic, clarity, consistency, characterization and tone. It often involves extensive restructuring and rewriting.
LINE EDITING makes the writing consistent, smooth and compelling.
COPYEDITING deals with issues of grammar, punctuation, spelling and style.
PROOFREADING is done after editing is complete. Its focus is to catch typos, misspelled words and other mistakes within the text.
Not sure if your manuscript is ready for publication? Memory Works Publishing can critique your book in regards to story structure, scene development, characterization, point of view, logic problems and narrative style. We critique screenplays, too!
Every project is different. We'll do a free evaluation of your project's needs and quote a flat fee.
Call us today at 928-284-0222 or use our Contact Form.