Cover Design
PEOPLE DO JUDGE A BOOK BY ITS COVER
The cover of your book is the first thing your reader will see, so it needs to make a good impression. Memory Works Publishing will create an appropriate, eye-catching cover that will grab your reader's attention.
We design covers and dust jackets for books of all genres. Each cover includes a full-cover spread of the front, back, and spine of your book based on your printer's specifications, or the cover specifications of print-on-demand (POD) printers like Lightening Source and Create Space.
If you need a cover for an eBook, we can do that too!
PROFESSIONAL BOOK & EBOOK DESIGNS STARTING AT $150
Whether you need a simple cover for your privately-published memoir, a complex, dramatic cover for your self-published novel, or a cover to advertise your eBook, Memory Works Publishing can help.
We offer three levels of cover design:
* BASIC—Suitable for print and eBooks. (Ebooks, front view only.) Includes front, spine, and back, designed with images you provide, basic title treatment, and simple background.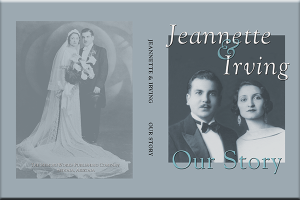 * COMPLETE—Suitable for life story and family history books, or privately-published books. Includes front, spine and back, designed with images you provide or stock image, title treatment, textured background, back cover copy, and barcode, if necessary.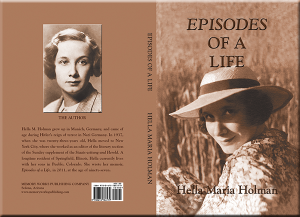 * COMPLEX—Suitable for self-published books. Includes a complete cover design on front, spine and back; custom photo-shopped image design, complex title treatment, complex background, back cover copy, and barcode.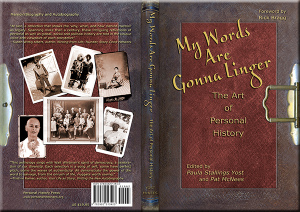 More complex cover designs available upon request.
PROFESSIONAL DUST JACKET DESIGNS STARTING AT $400
Publishing a hard cover book? We also design dust jackets!
Suitable for privately-published and self-published books, each jacket includes a front cover, spine, back cover, front flap and back flap. Prices depend on complexity of design, images used, and title treatment.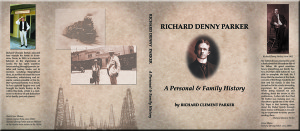 Contact us for a customized quote:
928-284-0222 or use our Contact Form.