High-Quality Self-Published Books: We Bring Your Stories to Life
Do you have family stories you'd like to share with your children and grandchildren? A life story book or personal memoir about obstacles you've overcome, lessons you've learned, what you've accomplished?
Have you authored a genre-fiction book, non-fiction or children's book you'd like to share with the world? Would a self-published book help build your business credibility and brand?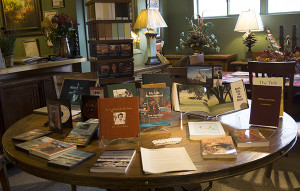 MEMORY WORKS PUBLISHING CAN HELP
We help authors create their privately-published and self-published books.
Or we can tell your story in a cinema-quality video.
We'd love to talk to you about your project.
Contact us today by calling 928-284-0222 or fill out the form on our contact page.